HEALTHY FISH RECIPES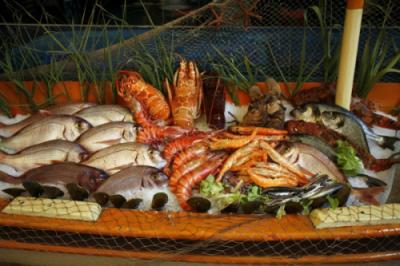 Want to go straight to our Fish Recipes Click Here
There are many healthy fish recipes that can be made with those caught not only in the sea around Greece, but all over the world.
The seafood caught in the Mediterranean Sea are the tastiest you will find anywhere in the world. There are many varieties to choose from with unique flavours that the Greek style of healthy cooking simply enhances with simple fresh recipes, without losing the original taste.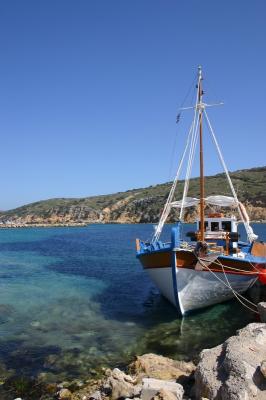 Many people in Greece eat seafood on a regular basis. Hardly surprising, when you consider the geography of Greece, made up of many small islands and even on the mainland, you are never very far from the coast. Fishing has been a major industry in Greece for thousands of years. Visit any marina and you will see a selection of small and large fishing boats, supplying the local markets and tavernas with the day's catch.
There are many different methods of preparing seafood and various healthy fish recipes to make, however, as with many Greek meals, the emphasis is on the natural flavour and they will most often prepare a Greek fish recipe quite simply with some fresh herbs, lemons, extra virgin olive oil and a few extra healthy ingredients to make a fantastic, memorable meal.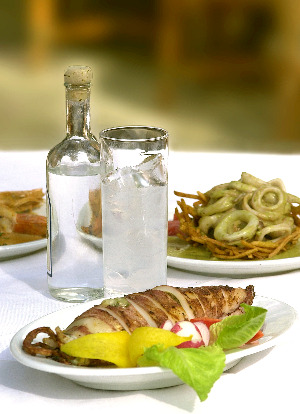 Seafood is sold at most taverna's, and you will also find taverna's specialising in fish, these are called Psarotaverna. A visit to one of these taverna's is a must when visiting Greece.
Instead of being offered a menu and choosing a meal, you will be invited into the kitchen and shown all the fish they have on offer that day, and asked to inspect them to ensure the freshness.
These taverna owners take great pride in the quality and freshness of their food and meals they serve and are happy to show you. You also get to see how clean they keep their kitchens!
Once you have chosen the fish, you can then discuss the best seafood recipes suited to cook it. A popular and healthy way of cooking fish is on the barbecue - psistaria, over the hot coals to give it a beautiful flavour. This is also a favourite recipe for cooking fish in most Greek homes. As you stroll through any village on a summer evening you will smell the aroma of fish cooking on the barbecue.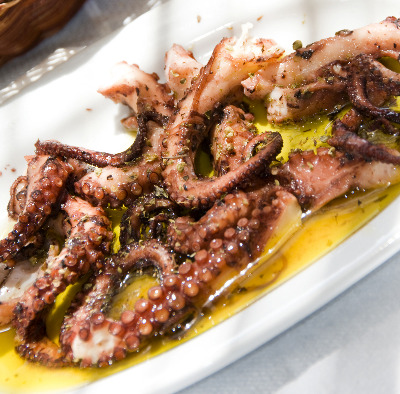 Octopus are also a favourite in Greece and if you visit an island you will probably see the octopus hanging up to dry outside the local tavernas, a popular way to prepare them before barbecuing them for an appetizer or meze.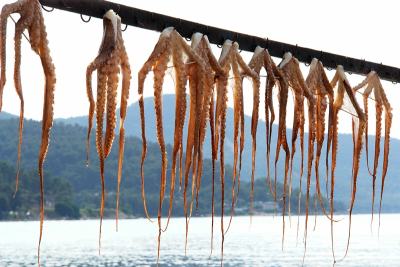 Kali Orexi - Bon Appetit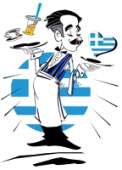 Healthy Fish Recipes
SEAFOOD RECIPES
Calamari - Squid and Shrimps - Prawns
Octopus
Lobster and Mussels
Fish Sauces






Return from Healthy Fish Recipes to more Greek Food