Greek Desserts and Sweets Recipes
Greek desserts are the most tantalising, mouth watering desserts you will find. They are little golden parcels, dripping sweetness and promise.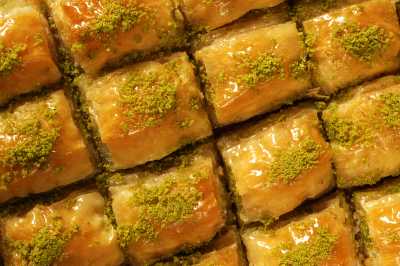 Want to go straight to our Dessert Recipes Click Here
What sets the Greek desserts apart, is their eastern influence. Whereas western desserts are more sponge and cream based, the Greek sweets are sugar based.
Many include the fillo pastry, which is paper thin sheets of pastry, layered upon each other to create a multi-layered effect.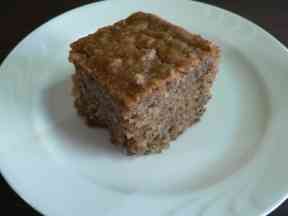 Nuts are widely used in many desserts, and then once the dessert is baked, it is drenched in a sweet aromatic honey syrup, as in walnut cake - Karythopita.
Apart from the beautiful flavours it infuses, the syrup helps to preserve the dessert.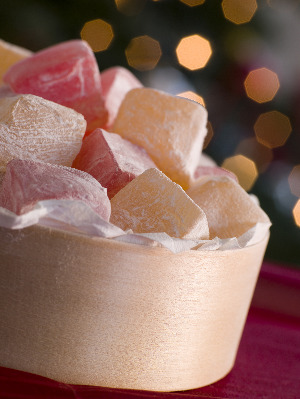 Although we call these desserts - the Greeks refer to them as sweets - they are generally not eaten after a meal as we would in other western countries.
The Greeks rarely eat a dessert after a meal, if they do it is most likely to be whichever fruit is in season.
They will keep these desserts and bring them out during the day, along with a Greek coffee and a glass of iced water, especially when there is a visitor.
This way we can savour and enjoy them completely on their own, away from the fullness of a meal, as they are in themselves very filling and a truly sensational taste.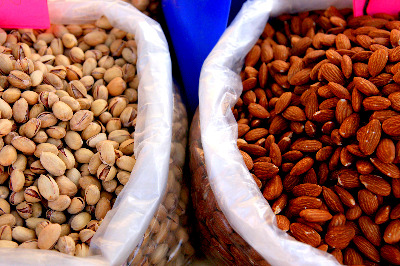 With many nuts - such as walnuts, pistachios, hazelnuts and almonds being in abundance in Greece, it is no surprise to see these nuts used widely in their desserts.
Used in baklava and Kataifi, either rolled up as a filling in pastry or a small sprinkling over the top of other desserts.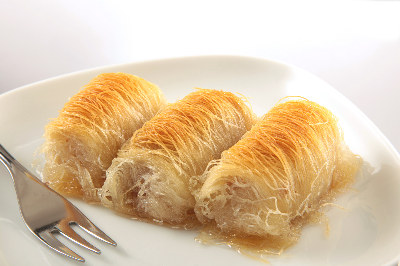 In Greece you will find sweet shops, called Zacharoplasteion, dedicated just to making these sweets. People will buy from here to have at home or what has now become very popular in Greece, if you are invited to a dinner party or it is somebodys birthday or name day, and you need to take a gift you can go to one of these sweet shops and order either an elaborate cake or a selection of honey drenched pastries, then the shop assistant will pack them into a decorative cake box, followed by more decorations, an elaborate ribbon tied around the box and made into a beautiful bow.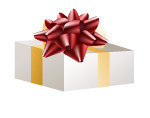 The Greeks definately know how to present a beautiful gift. It really is a wonderful, useful idea for a gift.
Perhaps you can make any of these desserts and present them as gifts for christmas or birthdays.
The exotic baklava, gift wrapped will make anybody's day - thats for sure. Just remember if its a syrup based sweet to line a box with greased paper first.
There are many sweets made at special times of the year, for celebrations. Melomakarona, , a honey drenched cookie, which is always made at Christmas, along with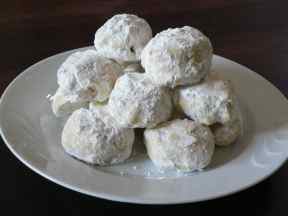 Kourabiethes, a sugar cookie recipe, which is eaten at Christmas, as well as for other celebrations throughout the year. Vasilopita - New Year Cake, is cut in the early hours of the new year, with a coin inside to bring good luck for the year to the lucky receiver.
If you haven't made a Greek dessert before, you really must have a go at these delicious Greek dessert recipes.
You will be rewarded for your effort when you see how exquisite they taste.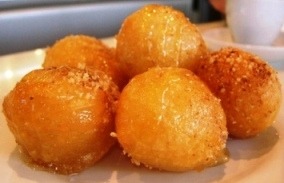 Kali Orexi - Bon Appetit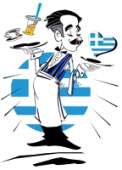 Dessert Recipes
A lot of our Greek Dessert recipes use filo pastry or kataifi pastry. Check out our Greek pastry page to buy these online!
If you don't have the time to make these delicious desserts, have a look at our page for all the Greek desserts you can buy online, like Baklava, Kataifi, Halva as well as Ouzo candy and much more!
Check out these gorgeous Serving Platters and beautiful Dessert Bowls and Plates to serve our lovely Greek desserts!



Return from Greek Desserts Recipes for more Greek Food and Recipes