Honey and Cheese Cake Recipe
Sifnopitta
This honey and cheese cake recipe is a Greek island specialty, a type of Greek cheesecake.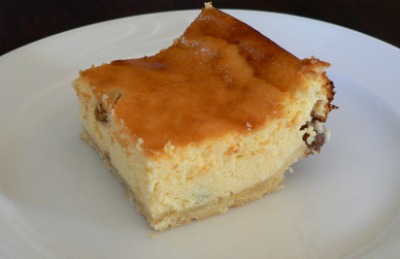 In Greece they use a Greek cheese called Mizithra, which is a soft, unsalted cheese very similar to fresh ricotta, (which is the one I would recommend you use for this cheese cake recipe as its easier to find and creates the same taste and texture).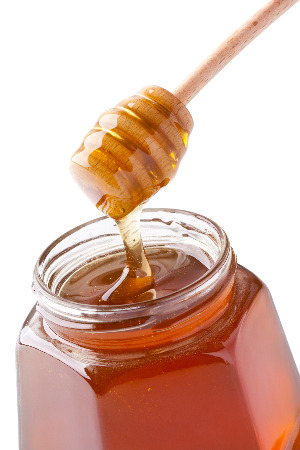 In Crete they make cheese cakes in small individual sizes which are called Lyhnarakia, which mean Little Lanterns.
Honey and Cheese Tart can be served as the Greeks have it, with simply a couple of slices of fresh fruit or a mixed fruit salad such as peaches, apricots, oranges, plums and figs.
You can make a honey glaze to cover the top of this sweet dessert.

Ingredients
225g, 8 oz, 2 cups plain flour, sifted with pinch of salt
30ml, 2 tbspn caster sugar
115g, 4 oz, 1/2 cup unsalted butter
45-60ml, 3-4 tbspn cold water
Filling
4 eggs
50g, 2 oz, 1/4 cup caster sugar
1 tbspn plain flour
500g, 1 1/4lb, 2 1/2 cups fresh mizithra or fresh ricotta cheese
4 tbspn greek thyme scented honey
1/2 tsp ground cinnamon

Preparation
Prepare and line with greased baking paper a 25cm, 10in round springform baking tin.
To make the pastry mix the flour and sugar in a bowl, cut the butter into small cubes and add to the flour.
Rub the butter in to the flour using your fingertips until the mixture resembles breadcrumbs.
Add the water, a little at a time, until the mixture clings together and forms a dough.
Make sure it is not too wet.
Form the dough into a ball and wrap in cling film.
Chill in the fridge for 30 minutes.
Preheat the oven to 180 OC, 350 OF, gas 4.
Roll out the pastry until fairly thin on a lightly floured surface and line the baking tin.
Make sure the pastry goes into the edges and up the sides.
Trim any excess pastry.
To make the filling
Beat the eggs in a bowl.
Add the caster sugar and the flour and beat until fluffy.
Add the cheese, honey and 1/4 teaspoon cinnamon and beat until well mixed.
Pour the cheese mixture into the pastry lined tin and level.
Bake in a preheated oven for 50-60 minutes or until it is light golden.
Remove from the oven and using a sieve, dust quarter to half a teaspoon of cinnamon over the top whilst still hot.
Serves 6 - 8
Variations
One variation to this cheese cake recipe is to make individual little tarts instead of one tart, although you may need more pastry than this recipe requires.
Another variation to this recipe, sometimes Greeks will put some fruit on top during cooking to decorate the top. 5-10 minutes before the cake is ready, take out of the oven, place some very thin slices of fruit such as apricots or peach on top of the cake, push into the top slightly. Return the tart to the oven to finish cooking. Sprinkle with cinnamon whilst still warm.
Tip
You could save time by using ready made frozen, thawed shortcrust pastry instead of making your own.
Use a 500g, 1 1/4lb packet, and leave it to thaw completely before using.
Kali Orexi - Bon Appetit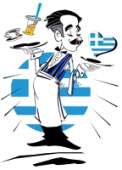 If you're looking for Greek cheeses, for this recipe, now you can buy all your favorite Greek cheeses, such as Kefalotiri, Mizithra, Kasseri, Kefalograviera, Feta and Manouri.
Have a look at these beautiful Dessert Bowls and Plates, ideal for serving all these delicious Greek desserts!


Return from Honey and Cheese Cake Recipe for more Greek Desserts