The Greek Emporium
Greek Gifts and Products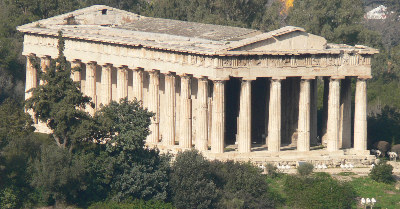 I have had a lot of people asking where they can find different Greek products.
The Greek Emporium is the place to find all things Greek.
---
Calendars

Visit Greece this year with these stunning Picture Calendars of Greece A different picture for every month, treat yourself or great to give as a gift.

---
Posters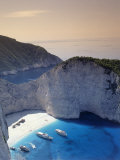 Transport yourself to Greece with these stunning posters and prints of Greece. Brighten your room with the sights and scenery of this beautiful country.
Sunkissed beaches, turqoise waters, classic white and blue buildings or ancient temples, there's something to interest everyone!

---
Greek Recipe Books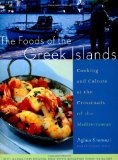 We've searched all the book stores and online stores for the best Greek Recipe books. Read our reviews!
From Island and Regional cooking, to the traditional or modern recipes, the classic Vefa's Kitchen and Greek American Cook Book!
Greek Recipe Books
---
Have a browse through our selection of Greek Movies. Looking for a classic such as Zorba? Or the story of the underground – Rembetika!
Perhaps a little more modern My Big Fat Greek Wedding or Mamma Mia. Films with superb actors such as Melina Mercouri, drama and of course some mythological stories.
Greek Movies
---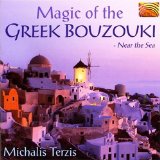 We've searched to find and recommend the best of all the different types of music of Greece, from Bouzouki, Rembetika, Folk, Traditional, Classic, Ancient and Pop songs.
We've found music from some of the best composers in Greece such as Mikis Theodorakis, Manos Loizos, George Dalaras and Manos Hadjidakis.
Greek Music
---
Greek Food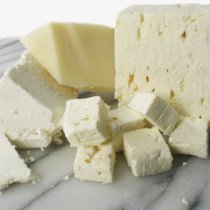 If you don't have the time to make it, you don't have to go without, why not cheat and buy your Greek food! Get hard to find cheeses such as Kefalograviera or Mizithra, Greek cookies or desserts like Halva, Kataifi and Baklava!
We've sourced the best Greek Coffee, Olives, Filo and Kataifi pastry, pasta, ouzo candy and much more!
Buy Greek Food
---
Greek Travel Guides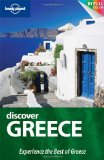 Planning a trip to Greece? You won't get lost with these Greek Travel Guides.
Full of useful information and tips on where to stay, places of interest to visit, local traditions and festivals. Retail opening times and emergency addresses and numbers.
Learn some of the language before you visit with the Greek Phrasebook.
Greek Travel Guides
---
Ancient Greek Statues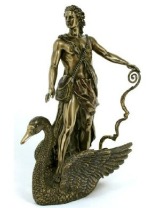 Our Ancient Greek statues are the ideal souvenirs and gifts. These gods and goddesses of Greek mythology from Ancient Greece culture, in marble and bronze, look stunning and extremely impressive.
Add a touch of classical Greece to your decor!
Ancient Greek Statues
---
Greek Jewelry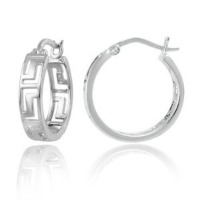 Have a look at our beautiful Greek jewelry, with the modern style of using the Greek key design, and several striking pieces of evil eye jewelry, charms to ward off the bad spirits.
Silver and gold, we have rings, bracelets, earrings and pendants for men and women. Something for everyone!
Greek Jewelry

---
Greek Urns and Vases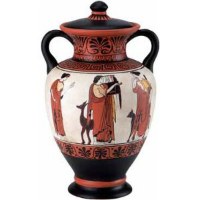 Decorate your home with a touch of classical Greece! Bring some Ancient Greek culture to your decor with these Greek pottery and ceramics.
These are replicas of pottery and ceramics found dating back to Ancient Greece.
Greek Urns and Vases

---
Greek Market
Choose from a wide selection of Greek Food, souvenirs and gifts, such as Worry Beads and many other specialties of Greece.
---
There's nothing like getting into the mood for a night of Greek food, putting on some Greek music, have a poster or two showing the beautiful Greek Island scenery or other Greek decorations around. Not many of us live near a Greek shop and its rather expensive to go to Greece just for a bit of shopping.
I have searched the internet for sites that sell the best of Greek products online and have listed them here for you to have a browse through. All purchases are made through secure networks.
Shop easily and with confidence and treat yourself or someone special to something a little Greek. I hope you find something you like.
Thank you for visiting The Greek Emporium. Bookmark this page and keep checking back as I find more Greek goods for sale.


Return from The Greek Emporium to Home Page