GREEK COOKING TERMS
In Greek cooking, there are many meals that just have that "Greek" taste to them.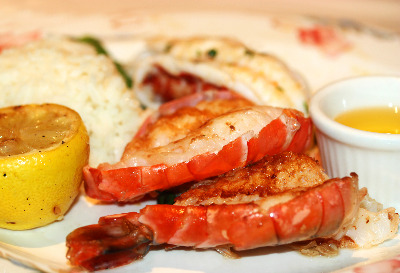 Although they use similar ingredients that people use in other countries, vegetables, fish and meat, it is the way the Greeks cook these foods, the methods they use that define them as Greek Cuisine.
Of course, a good use of olive oil, during cooking and/or drizzled over the food will make you think of Greece, as well as plenty of garlic, lemons and oregano used abundantly and you will have the aroma of Greece wafting from your kitchen.
The secret with Greek dishes are they are kept simple, and they rely on a few good quality, fresh ingredients.
They are not smothered with too many herbs and spices, gravies or sauces which change the taste of the meal.
Always the flavour of the main ingredients should come through and be the dominant taste of the meal.
If you are having fish - it will and should taste of fish!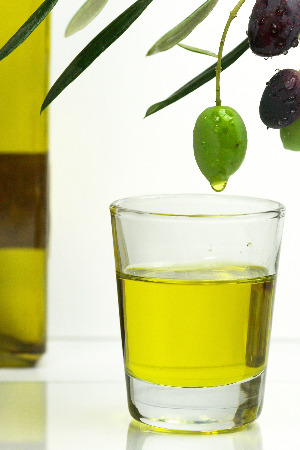 Olive oil is the first ingredient we think of with Greek cooking, especially if you have been to Greece and had a plate of food swimming in the oil!
They use it in everything, including desserts in place of butter! They will also drizzle it over the cooked food, appetizers, salads and over toasted bread.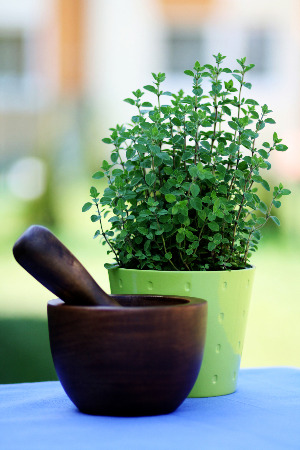 Salt, pepper and oregano are used a lot for seasoning, to flavour food or to marinate.
The best tasting lamb cutlets (Paidakia) I have ever had were in Greece, marinated with a simple salt, pepper and oregano, then cooked over a charcoal grill.
The seasoning enhanced the flavour of the lamb without detracting from it. This is the most popular method of marinating.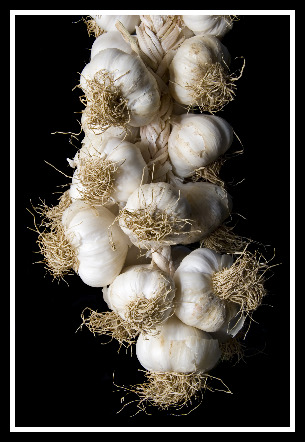 Greeks will use a scattering of a few herbs, mostly oregano and parsley and less others such as rosemary, basil, dill, sage, and thyme sparingly.
They do use spices, again not too much to overpower or change the flavour of a meal.
Lemons and garlic are used abundantly, to flavour meat, fish and vegetables whilst cooking, in sauces and dressings.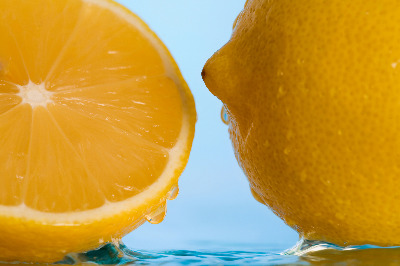 With this as the basis of Greek cooking, there are many ways of cooking Greek foods as you can see from the list I have arranged below. These are the most popular Greek cooking terms used in Greek cuisine. Once you have tasted fresh quality food cooked this way, it will have the taste buds tingling and give you a good appreciation of the natural flavour of food.
The following Greek Cooking terms are the most common methods of cooking these foods in Greece and will help you understand how the meals are different to other Greek foods when you see them in Greek food recipes.
Avgolemono - egg and lemon are whisked together and then added to stock to create an avgolemono sauce or soup. Most commonly used with chicken and fish meals. Avgo - egg, lemono - lemon.
Lathorigano - cooking with olive oil and oregano. This term can be added to a meal for more emphasis on the style of cooking, as olive oil and oregano are used abundantly in Greek cooking. Latho - oil, rigano - oregano.
Lemonato - the method of cooking predominantly with lemons. When a meal uses lemons as the main flavouring such as roast chicken or lamb, which would use lemon rind and juice. Lemoni - lemon.
Marinato - marinating the meat or fish prior to cooking.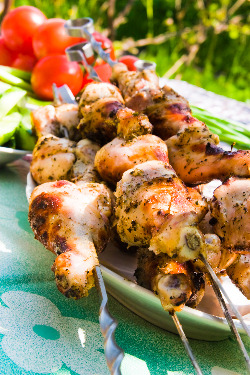 Psito - the method of roasting meat, chicken or fish in the oven. This term is added to lamb, chicken etc to refer to the baking style. It can refer these days to other general methods of cooking meat.
Kokkinisto - means reddened - method of cooking meat, together with plenty of tomatoes, which are simmered for a length of time to create a red sauce. The meat is cooked in this sauce, which turns it a reddish colour, which refers to the name and makes this dish easily recognised. Kokkino - red.
Krasato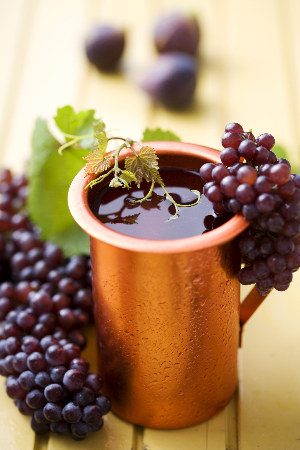 - method of adding wine during cooking to create a sauce and to add flavour to the meal. Krasi - wine.


Stifatho - a stew of meat or rabbit, with pearl onions, red wine and tomatoes, such as beef stifado.


Souvla - means skewer - the method of cooking meat or fish on skewers over charcoal bbq or grill. Can be small individual skewers or the large one that Souvlaki is made from with the meat cooked on a souvla.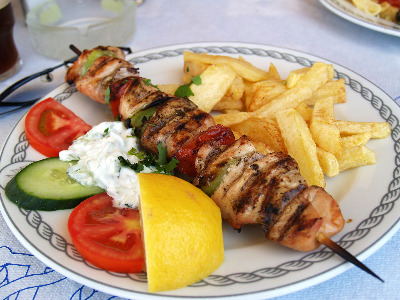 Plaki - means flat or spread out, method of cooking fish in a sauce with garlic, parsley and tomatoes in a pan.
Spetsiotico - The method of baking fish with garlic, parsley and sometimes wine, topped with bread crumbs. This recipe originated on the island of Spetses.
Yachni - the method of stewing food with potatoes, tomatoes and onions.
Yemista - meat, fish or vegetables stuffed prior to cooking. Stuffed peppers and tomatoes as well as stuffed squid stuffed squid are the most popular recipes using this method.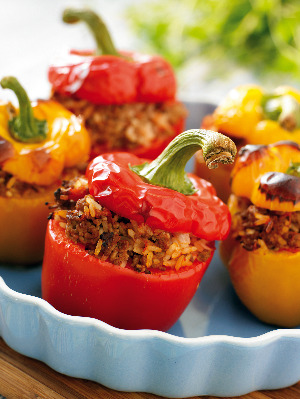 Yuvetsi or Yiouvetsi is the method of cooking meat or seafood, with kritharaki (orzo, risoni) and tomatoes in the oven in a "Yuvetsi" (clay or earthenware pot). You can use modern earthenware glazed dishes found in many homeware shops to get the same flavour. Small pasta can replace the kritharaki if you cant find it.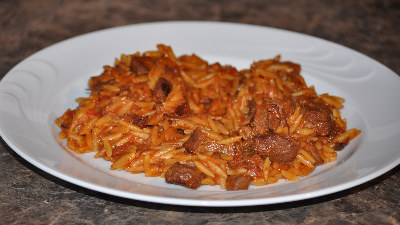 Return from Greek Cooking Terms for more Greek Food and Recipes