ABOUT US
A Little Bit About Who We Are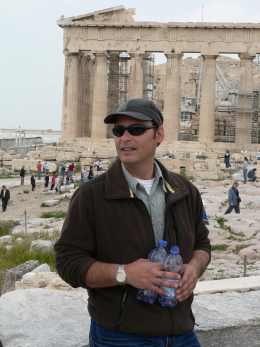 Hi, Let me introduce ourselves and explain a little about us and how we came to build a website about Greek food and recipes.My name is Ann and my husband, Michalis. We both grew up in families where our meals were all cooked from recipes, at home, which gave us a love of good food, meals made with fresh ingredients and freshly cooked rather than processed ready made meals.
I grew up in England, but my love of travel and interest in other countries, in particular Greece, soon took me overseas, and finally to Greece. I fell in love with Greece, the passion of the Greek people, the culture and history of the country.
Michalis grew up near Piraeus, although his family are originally from Crete, and still has close ties to the island.
Another thing I loved about Greece was the food. It was always fresh, seasonal and tasted fantastic. Salads and vegetables tasted great, succulent meat dishes, appetizers and dips to enjoy and desserts to die for! Michalis' family were soon teaching me to cook Greek food.
There were a few clashes between us, traditional versus modern, Greek versus English ways, but we soon compromised. One time, I decided to make "diet Moussaka" - dry fried mince, grilled eggplant and skimmed milk bechamel sauce - which seemed highly sacrilege to the older Greek family members. They would pour copious amounts of olive oil onto and into everything. We have since come to a truce, although I have slightly adapted many recipes to use less oil for todays tastes and calories!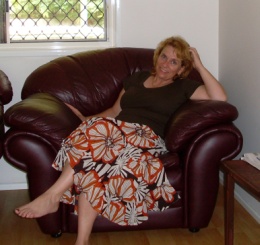 Michalis loved my Greek cooking, yet was always talking about certain desserts or meals he had when he was young, that were cooked bya couple of elderly Great Aunts that he often visited. Unfortunately his family didn't have their recipes.
A few years ago Michalis inherited the set of hand written recipe books from these Aunts! We had a great time making some beloved recipes.


When we were then thinking about an idea for a web site, click here to find out more about how to build a website business, we thought it would be great to share these wonderful recipes.
I hope you enjoy these recipes and keep visiting this site and enjoying Greek Food.
Ann & Michalis


Return from About Us to Greek Food Home Page