Psari Spetsiotiko
Baked Fish Recipe From Spetses
The name of this baked fish recipe tells you where it originates from. The literal translation is fish in the style of Spetsai or Spetses, which is a small island in the Argo Saronic Gulf, south of Athens.
A delightful little island, with charming villages, it is a great place to see how life on the islands is like - although it does get very busy in the summer with the Athenians escaping the capital city for a weekend island break.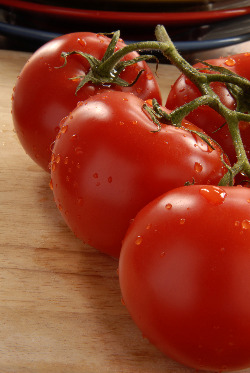 This is a delicious, yet simple recipe to make whenever you want to add some variety to your meals. You can use any type of fish such as cod, mackerel or snapper. Have them whole, steaks, cutlets or fillets.
Delicious Greek Baked Fish Recipe is a speciality of Spetses - Spetsiotiko.
The aroma of fresh fish, baked and infused with garlic and tomatoes will set your taste buds tingling.
Fish is probably eaten more often than meat in Greece, and the creative ways they cook fish provides tasty and healthy meals, whatever diet you may be following.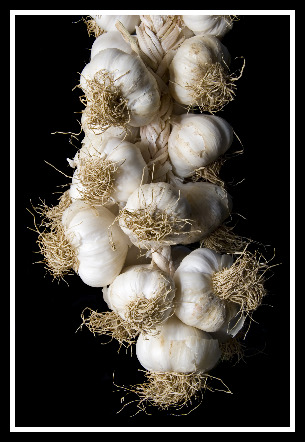 Ingredients
1 kg / 2 lb white fish
120 ml/ 4 fl oz / 1/2 cup olive oil
3 large tomatoes, peeled and chopped finely
2 cloves garlic, chopped finely
3 tbspn parsley, chopped finely
freshly ground salt and pepper
2 tbspn toasted breadcrumbs
4-5 tbspn white wine or water - if needed
Preparation
Wash, and clean the fish, then pat dry in some kitchen paper.
Place them in a well oiled baking dish.
In a bowl, mix together the olive oil, tomatoes, parsley, garlic and salt and pepper.
Pour the sauce over and around the fish in the baking tray.
Sprinkle the breadcrumbs over the top.
Cook in a preheated oven 180 C/ 350 F /gas 4 for 30-40 minutes until they are light golden and cooked through.
You will need to baste the fish occassionally with the sauce to stop drying out.
If it appears to be drying out and there is not enough liquid in the sauce to baste, pour a little of the white wine or water over the fish to keep it moist.
Serve with lemon wedges, potatoes and salad.
Kali Orexi - Bon Appetit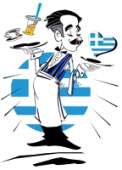 If you liked this Baked Fish Recipe, here are some more to try!
Psari Plaki - Fish Baked in tomatoes and Garlic
Baked Sardines with Lemon and Oregano
Check out our pages of cooking utensils and appliances to help make preparing and cooking this recipe much quicker and easier.
Read our reviews of the best Greek Recipe Books.
If you love cooking, get some great ideas and new recipes from these Food and Cooking Magazines
Have a browse through our Greek Music and Greek Movies for some light entertainment.
Return from Baked Fish Recipe to try some of our other delicious Greek Fish Recipes