EASY SHRIMP RECIPES
GARIDES SAGANAKI
Our easy shrimp recipes of Garides Saganaki is the most decadent, flavorsome prawn in tomato and feta cheese sauce you will ever have! And it's so easy!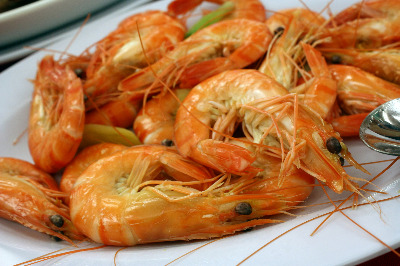 Onion and garlic are sauteed in extra virgin olive oil, tomatoes are added and reduced to a thick piquant sauce.
Shrimps then sizzle in the sauce as the feta cheese is crumbled over and left to cook just long enough to soften and create a thick, rich luxurious sauce that is just begging for plenty of fresh crusty bread to be dipped in.
Greek Saganaki usually refers to the fried cheese recipe - Greek cheese coated in flour and fried.
Shrimp saganaki is a completely different dish.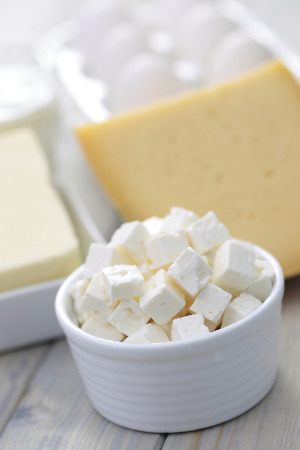 Saganaki refers to the 2 handled pan they used to cook this dish in. You can use the pan to cook on the stove and then pop it in the oven.
The Greeks will most often cook the shrimp in their shells, and then peel them and eat the meat. They have no problems getting their hands dirty whilst eating good food and if you serve the recipe this way, you will get messy, but somehow, that just seems to make it taste even better.
If you are a tidy eater, you can cook easy shrimp recipes by using peeled prawns or shrimp, raw or cooked and place them in the pan the same way as the recipe states - if they are already cooked, it's easy you can add them at the same time as the feta for just a few minutes to take the flavour.
This easy shrimp recipes dish is ideal to serve for a supper or casual dinner party where you're not really feeding your guests for the night, just providing good appetizers or meze, to go with drinks. Serve with chilled white wine or ouzo.
You can serve it easy like the Greeks do - straight to the table, sizzling in the same skillet pan you cooked it in and place it in the middle of the table and let everyone dip in and enjoy!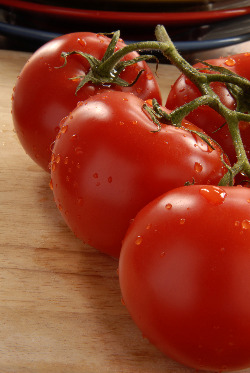 Ingredients
500-600g shrimps - prawns
1 onion, finely chopped
1-2 clove garlic, finely chopped
400g feta cheese, crumbled
4 tomatoes, peeled and chopped
Olive oil
Freshly ground black pepper
1 tablespoon fresh parsley, chopped
1 tablespoon, oregano, chopped - fresh or dried
Optional 1 tablespoon tomato puree
Preparation
Saute the onion and garlic in the olive oil until golden.
Add the tomatoes, parsley and oregano and fry until the tomatoes have softened to a pulp.
Optional add 1 tablespoon tomato puree diluted in half a cup of water to the sauce for a more intense tomato flavour and to help thicken it.
Simmer for about 10 minutes.
Place all the shrimp in the sauce, making sure they are submerged in the liquid.
Simmer for 5 - 10 minutes or until the sauce has thickened slightly.
Season with pepper. Do not add salt as the feta will make it salty enough!
Crumble the feta cheese over the top of the sauce. Stir in and simmer for a few more minutes for the feta to slightly soften into the sauce.
Serve, either in the pan, or on plates with plenty of fresh, crusty bread, lemon wedges and chilled white wine or as part of a meze with Ouzo!
Kali Orexi - Bon Appetit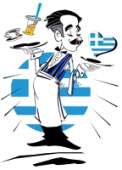 You can now buy all your favorite Greek cheeses, such as Kefalotiri, Mizithra, Kasseri, Kefalograviera, Feta and Manouri online here!
Return from Easy Shrimp Recipes for more Greek Fish Recipes