GREEK TAVERNA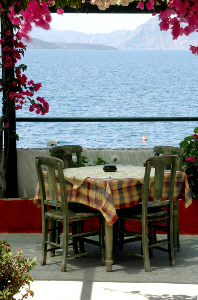 When you go to a Greek taverna, you'll be taken to a table and immediately served with a basket brimming with thick chunks of bread.
You don't ask for the bread, its just assumed you will want it with your meal and a small charge will be put on your bill.


Some tavernas will have a menu, though many don't!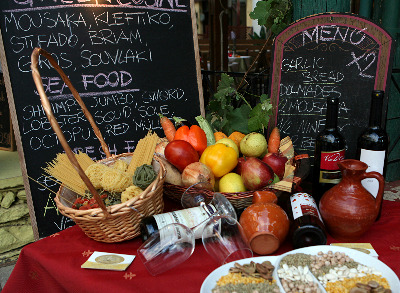 There may be a board with the specials of the day or the waiter will tell you what's on offer and recommend the best meals.
The popular appetizers are served at most Greek Taverna, delicious dips such as Tzatziki, or the creamy Taramosalata, and often Skorthalia and of course the traditional favourite Greek salad are all normal everyday fare, with Greek traditional cuisine being offered along with some specialties.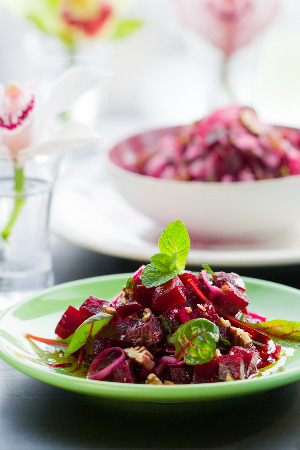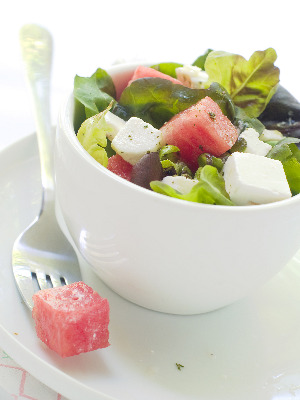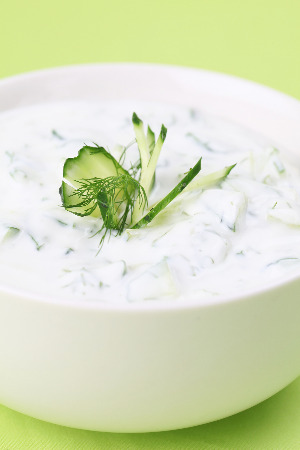 Greeks rarely eat dessert after a meal, if they do it would be either fruit or an ice cream. The Greek desserts are actually eaten at other times of the day on their own.
A common practice at a Greek Taverna is to take you to the kitchen and see what is on offer. If you are offered this, do accept and take a visit to the kitchen, at least to be assured of a clean kitchen! Taverna owners are proud of their food and their premises, are pleased to know there is nothing to hide and make a great deal of showing you around.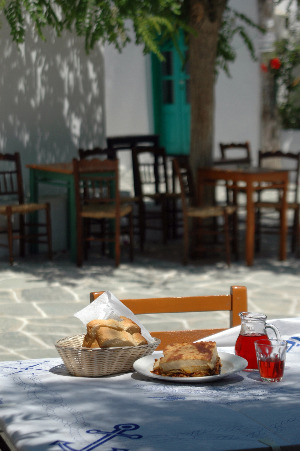 At all Greek tavernas you can sit inside or out. The insides of a taverna are often very basic, with little decoration and usually only used on the coldest of days.
Outside seating is the most favoured, most of the year round, or for as many months as possible.
Wicker seated chairs and rustic tables can be seen spilling out into gardens, courtyards and even onto the pavements. A wonderful evening is to just sit at a taverna, watching as the rest of the town stroll by.
Another favourite Greek pastime on a summer evening is to go for a stroll, to see and be seen! Sitting at one of the main tavernas is great to watch the world go by! A Greek taverna can be the social hub of a small village.
A typical setting of the taverna table will have lots of little plates of different foods, and everyone will dip in and share.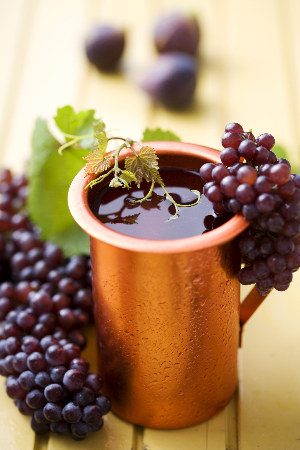 Drink can be wine, beer or Ouzo. Wine is normally a house wine served in caraffes.
Drink will flow freely at a Greek table and you can stay and drink as much as you want for as long as you want.
You don't get taverna's waiting to close down at 11pm because everyone has eaten! Remember when drinking in Greece, when you pour a drink, serve everyone else at the table first, it's share and share alike when dining with Greeks.
These are the most popular and traditional places to eat in Greece. They started off just a few meals being cooked in a home kitchen and has slowly evolved from there, being a place to eat, to congregate, an extension of their own homes in a way.
There are some tavernas that specialise in different types of food.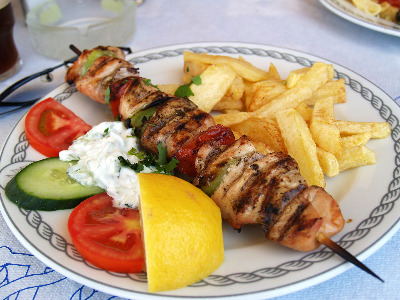 A Psistaria cooks mostly charcoal grilled meats. You will be able to smell the wonderful aroma of lemon and herb cooked meats before you even arrive.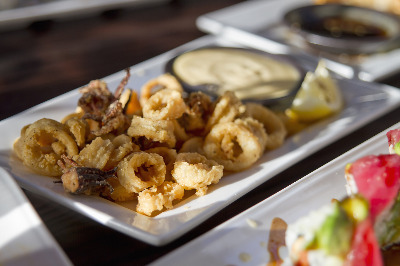 A Psarotaverna specialises in fish. You will often find these near the harbour close to the fishing boats. Many will even have their own fishing boat to supply their taverna with the best, fresh fish. When you visit a fish taverna, they will welcome you and invite you back to the kitchen to look over their selection of fish to make your choice. They are proud of their fresh fish and want you to inspect.
You will find many types of taverna's on your travels through Greece. Some are small homely affairs, in country villages, with a small daily selection of meals. Others, may have a rustic feel to it, yet will come alive at night, full of local Greeks.
Many taverna's in large tourist areas are catering more to the tourist than the local Greeks, and will have the typical Greek meals such as Moussaka. These meals may not be too authentic, trying to please the foreign tastes rather than the Greek's. They like to show the greek traditions and may also offer Greek music and Greek dancing.
Look for one that is full of Greeks and you will be guaranteed good food and a great atmosphere.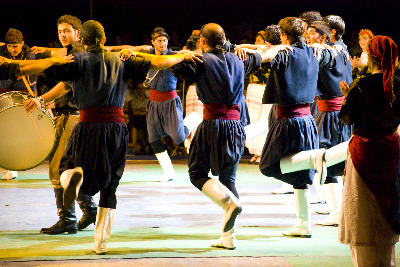 Return from Greek Taverna to Eating Out in Greece