GREEK SALAD - HORIATIKI SALATA
"The Greek salad is one of the most well known salads worldwide".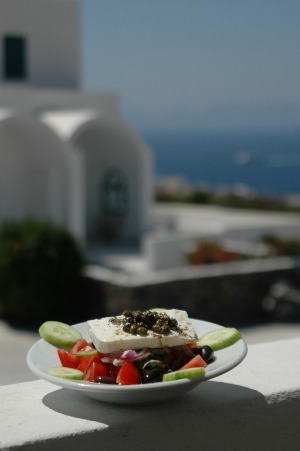 Horiatiki Salata means country salad, and that is where it originated, roughly tossing raw vegetables together, with some feta cheese (which all country people existed on), olives and a good amount of olive oil. For the poorer people it was a complete meal, along with some fresh bread and for the wealthy it was an addition to the table along with many other plates.
This Greek salad recipe tastes so good, full of bright, colourful vegetables from sweet juicy tomatoes and crunchy cucumber, contrasting to the salty, crumbly texture of feta cheese and the delicious tempting olives. It also pleases the eye with splashes of colour. A real hit with the senses!
This dressing recipe is one that has been used for centuries in Greece, it is simple, yet delicious, and brings out the natural flavours of the summer vegetables. It is dishes like this that has promoted the important health aspects of the mediterranean diet.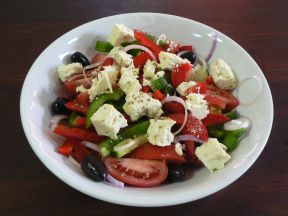 Ingredients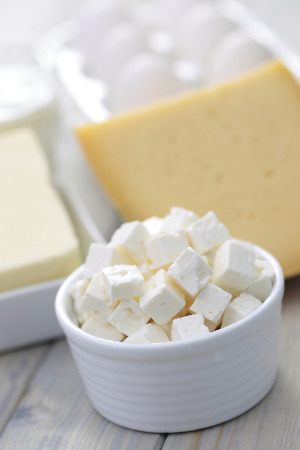 tomatoes - roughly chopped
cucumber - thickly sliced
capsicum (red and green) - cut in long thin strips
red onion - sliced into thin rings
feta cheese - cut into cubes or just roughly broken up
olive oil - extra virgin
salt, pepper
pinch of dried rigani or oregano
olives
vinegar (optional)
Preparation
Place all the vegetables into a salad bowl as you cut them up, making sure you keep the juices of the tomatoes as you cut them and add this to the bowl.
Season with salt, pepper and a little dried rigani.
Crumble the feta cheese over the top. This can be neatly cut in cubes or simply broken up and tossed into the salad as they used to do in the country!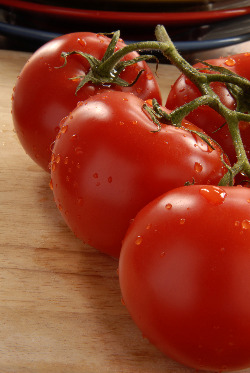 For the Greek salad dressing, you can either use just the olive oil or olive oil and a couple of dashes of good quality vinegar. If using the vinegar, whisk the oil and vinegar together first, then pour the dressing over the salad. Greeks are divided as to their likes of vinegar in this meal, but use as much as your tastes dictate.
In Greece they will use a good quantity of dressing, as whilst eating the salad they will also dip the bread into the juices of the tomatoes and oil all mixed in. If you are not in favour of doing this just add sufficient to be able to toss the vegetables in. Toss vegetables, salad dressing and juices all together to coat. Add olives to salad. Serve with fresh crusty bread.
It is a good idea to make this salad a good 1/2 to 1 hour ahead of the meal, to let all the flavours infuse.
Greek salad is a wonderful accompaniment to almost any meal.
Or it can be a lovely meal in itself, served with some fresh crusty bread.
It is important to use good quality vegetables.
Feta cheese can range from mild and creamy to very strong and salty flavour, so be aware when buying.
Rigani is a type of oregano that grows wild in the mountain regions of Greece. It has a stronger, sharper flavour than oregano, and is used sparingly in many Greek dishes. You can find rigani at Greek food shops, or foreign food delicatessens. If not, oregano is still fine to use.
Kali Orexi - Bon Appetit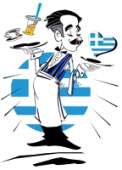 You can now buy all your favorite Greek cheeses, such as Kefalotiri, Mizithra, Kasseri, Kefalograviera, Feta and Manouri online here!
Check out our beautiful range of Salad Bowls, ideal for serving our delicious Greek Salads!
We have some lovely Salad Serving Bowls, which also make a wonderful table centrepiece!


Return from Greek Salad for another Greek Salad Recipe