Zucchini Fritters
Kolokythokeftedes
Zucchini Fritters show you just how versatile Greeks have become with finding different ways to make their vegetable dishes so tasty and appealing.
You can never say vegetables are boring in Greek cuisine.
One of many Greek recipes using these vegetables, also called courgettes, these Kolokythokeftedes are like little vegie burgers, crisp and delicious, eat them with your hands, put in your lunchbox or as a snack.
Use in a platter of mezedes with a drink or for a light meal with a lettuce salad and tzatziki.
This Zucchini recipe is a fun way for kids to enjoy eating vegetables.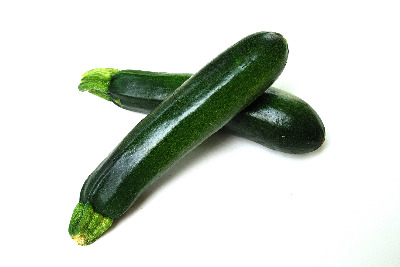 Ingredients
5 large zucchini - 600-750g, grated
1 medium onion, grated
3 eggs, lightly beaten
75g plain flour
150g feta, crumbled finely
50g fresh parmesan, grated
1 tablespoon fresh dill
1 tablespoon fresh parsley
1 tablespoon fresh oregano
freshly ground salt and black pepper
oil for frying


Preparation
In a large bowl, add grated zucchini and onion, cheeses, eggs, flour, herbs and season with salt and pepper.
Mix until well combined.
In a large frying pan, add enough oil for shallow frying and heat.
When oil is hot, take a large dessert spoon of zucchini mixture and drop into the oil.
Use a spatula to flatten slightly and then cook until golden.
Turn them over and cook on the other side until golden and they are cooked through.
Remove from pan and drain on absorbent paper.
Serve.
Kali Orexi - Bon Appetit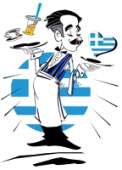 Check out our delicious Greek Salad Recipes


Return from Zucchini Fritters for more Easy Vegetable Recipes

Return from Zucchini Fritters to more Greek Appetizers