Easiyo Yogurt Making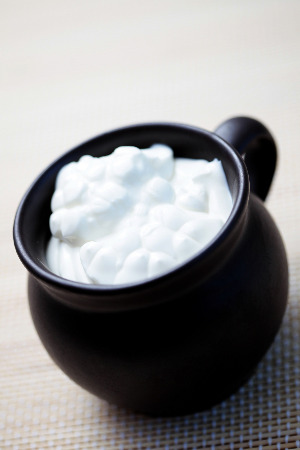 The Easiyo Yogurt Making system is the best product on the market if you want to make yogurt at home. It's fresh, tasty, easy and cheap, and full of goodness.
For around $20-30 (depending on country) you can buy the pack which consists of a thermos style Yogurt maker, and a smaller yogurt jar, in which you mix up the yogurt.
You can then buy the sachets of powdered yogurt, ready to make up. These are available at most supermarkets.
It's so simple to use – you can even involve your children in this fun, healthy activity.
You don't need to pay lots of money for expensive appliances or yogurt makers. You don't even need electricity, although you do need hot water.
Ideal to take on holiday for that fresh supply of make your own yogurt, especially if you're camping or caravanning.
All the Easiyo yogurt making sachets contain live cultures of L. Bulgaricus, S. Thermophilus and L. Acidophilus.
In the Easiyo Bio-Life Yogurt there are also B. Bifidus and L. Casei probiotic cultures added.
Every serve of this home-made yogurt gives you at least 42% of your daily calcium requirements, plus it's a great source of protein.
They are also Gluten Free, Low Glycaemic Index, Non GM and Halal Certified.
Once you've made the plain or Greek Style Yogurts, they are so versatile, read about the many ways of cooking with yogurt.
I have to admit, I had seen this product at the supermarket for 2 or 3 years before trying it. It looked so simple and the sachets looked like instant pudding, that I didn't believe it could create good yogurt.
Do not be deceived by the looks. Well, after staying at a friend's for a weekend, and they had a jar made up of fresh yogurt, I have been converted. I do like good quality yogurt, so I would not recommend this if it was not good enough! You must simply try it, you won't be disappointed. It's not at the level of Fage Greek yogurt – but then nothing else is, but for good creamy yogurt, with a guaranteed abundance of active cultures, it is great. My favourites are strawberry and mango!
These are the directions
Put cold drinking water in the yogurt jar, add the yogurt sachet, shake to mix, then top up with water.
Screw on the lid.
Place the plastic stand inside the outer yogurt maker, add boiling water.
Place yogurt jar inside, resting on the stand.
Screw lid on the yogurt maker.
Leave for 8 hours or overnight.
Remove the yogurt jar and chill in the fridge before serving.
The instructions are on the back of every packet. It's so convenient.
"Yogurt is freshest when you make it yourself. You get the maximum benefits from the yogurt's live cultures in your digestive system" Len Light – founder of Easiyo. www.easiyo.com
There are a wide variety of flavors with different styles:
Family Range
unsweetened whole milk plain

sweetened whole milk flavoured sachets in

Natural, banana, boysenberry, caramel, mango, peach, strawberry, vanilla, toffee, lemon, cherry, raspberry, apricot, apple & blackberry, blackcurrant, forest fruits.

Low Fat Range – contains less than 2g of fat per 200g

Apricot low fat, vanilla low fat, berries low fat.

Bio Life Range – same cultures as the other ranges plus extra cultures for extra health boost

Organic, reduced fat, boysenberry, nectarine

Specialty

Vanilla custard, Greek yogurt, Greek & honey yogurt, sweet Greek yogurt, Greek low fat, low lactose.

Drinking Yogurt – with special acidophilus, bifidus and casei cultures

Tropical mango, wildberries, lemon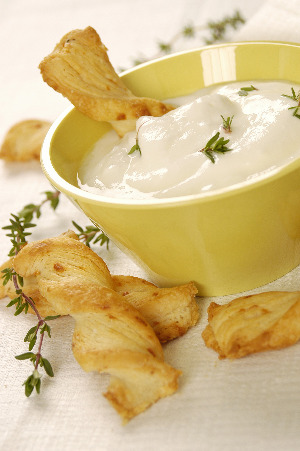 Here are some great recipes using Yogurt!


Return from Yogurt Making for more pages on Greek Yogurt