The Best Sour Cream Substitute?
Greek Yogurt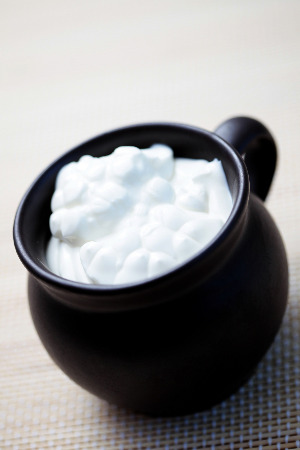 If you're looking for the best sour cream substitute, Greek Yogurt is by far the most versatile of dairy products.
It is ideal to use in all types of cooking. Use Greek yogurt to also replace cream, mayonnaise or cream cheese.
You can use it cold for dips, to mix through salads, pasta or potato for a creamy finish, in ice-creams or you can add it to hot meals. See below for all the many ways to use yoghurt as a sour cream substitute.
Fage Greek Yogurt is an ideal yogurt for cooking as it can stand high heat without curdling.
It is available in no fat, low fat and extra creamy, so there will be one to suit your needs.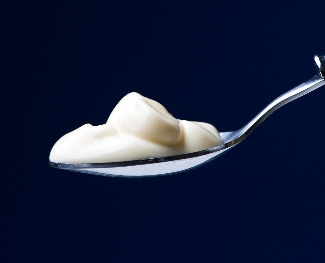 When cooking with yogurt as a sour cream substitute, if using other brands, remove the pan from the heat once the food is cooked, leave
for 2-3 minutes, then stir in the yogurt. Serve.
Here are some suggestions for using Greek yogurt in your meals.
Make Soups Creamy
Chicken or vegetable soup, once cooked and blended, warm soup, remove from heat. Stand for 2-3 minutes. Stir yogurt through the soup, just long enough to warm through, then remove and serve. Fage is best for cooking.
For dishes such as Beef Stroganoff, add it just at the end, stir through, then serve.
Cold Pasta Dishes
You can use it in cold pasta salads, cooked pasta, tinned or freshly cooked fish, ham bacon or cooked chicken, diced red & green peppers, tomatoes, parsley, stir through yoghurt or combination of mayonnaise and yogurt, salt and pepper to taste.
Alternative dressing, yoghurt, mayonnaise, seeded/grainy mustard, herbs – chives, parsley, etc, mix together. Add a little water if you prefer it runnier. Mix through pasta.
Hot Pasta Dishes
Add yogurt as a sour cream substitute to the pasta sauce just before the end. Finish cooking the sauce, turn off the heat, add the yogurt and stir through until just warm. Remove and serve.
Potato Salad
Blend Greek Yoghurt and mayonnaise with chives and parsley and stir through your potato salad.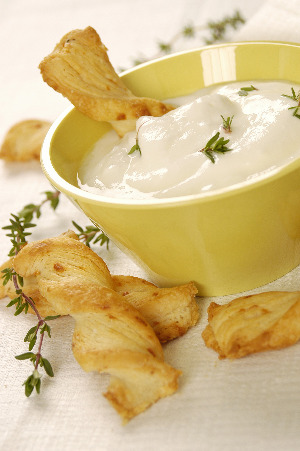 Use for dips – a great sour cream substitute and so many flavours!
Use as a frosting on top of cakes or cupcakes.
Use Greek yogurt as a cream substitute to make ice cream, much healthier and a lovely flavour.
Mix through a salad with diced vegetables and mixed beans.
Mix with tinned or steamed fish, break into flakes, stir through yogurt and serve with pasta, potato salad, crisp green salad, or on toast.
Use it on baked potatoes instead of butter. You can have it plain, or stir through some chopped herbs such as parsley or chives.
If you have some plain steamed rice with a meal, a spoonful of creamy Greek yogurt on the side goes great and adds some texture and moisture to the rice.
Yogurt goes great with pumpkin, use as a side dressing with roast pumpkin.
Flavour Greek yogurt for great salad or vegetable dressings.For a runny salad dressing, add a vinaigrette or balsamic vinegar, lemon juice, mustard and season.
200ml yogurt, 50 ml lemon juice, 1 clove garlic, crushed, 1-2 tablespoons water.


Whisk together in a small bowl and serve.
This basic dressing can have extra flavourings such as herbs, finely chopped parsley, chives, dill, basil, mint, coriander. Add mustard or sweet chilli sauce for variety.
Serve drizzled over your favourite salads.
You can use it for muffins and pancakes.
Some yogurts can be a little watery compared to sour cream.
Fage is nice and thick but if the only yoghurt you have is a bit runny, you can strain it to make it more suitable. Here's how.
Line a sieve with muslin or cheesecloth or even a coffee filter.
Place the sieve over a bowl and pour the yogurt into the sieve.
Place in the fridge and leave for about an hour.
Once the liquid has drained away into the bowl, you will be left with a nice thicker textured yogurt to use as sour cream.

You can always do this with any of your shop bought yogurts to create a thicker creamier version.
An
alternative, easier method
to strain a runny yogurt and make it into Greek yogurt, is to use the Cuisipro Donvier Yogurt Cheese maker.
Just pour the yogurt into the strainer which sits in the other container and put it in the fridge. You don't need to leave it long until it gets the consistency of Greek Yogurt.
Leave it longer and you will get a lovely thick creamy cheese you can spread or use for many other uses.
Try these recipes using Greek Yogurt!


Return from Sour Cream Substitute for more pages about Greek Yogurt


Follow us on Facebook

---

Make your own yogurt at home with this great yogurt maker!
---
The Book of Yogurt
Don't be deceived by the price, this is
the best book of Yogurt
you will ever find, 300 recipes, plus the history and how to make your own yogurt.
---
Greek Food Cookery Books
More Greek Recipe Books
---
More Yogurt Makers
---
The Simplest Yogurt Cheese Maker on the market!
---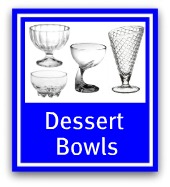 ---
Not Just Cheesecake – A Yogurt Cheese Cookbook
Make delicious dips, ice-creams, desserts and much more using your freshly strained yogurt cheese. Great for those on reduced fat or health conscious diets.