BEETROOT SALAD - PATZARIA SALATA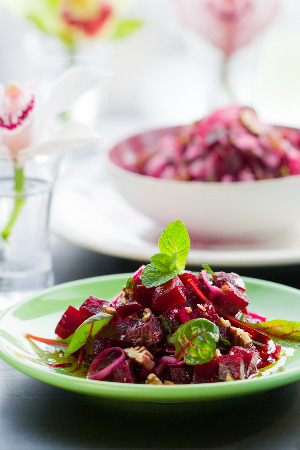 If you have never tasted fresh beetroot, then you really must try this beetroot salad recipe. You'll never buy a can of beetroot again!
The fresh, crisp beetroot, tossed in an olive oil dressing tastes absolutely delicious and serves as a wonderful, colourful accompaniment to most foods.
Ingredients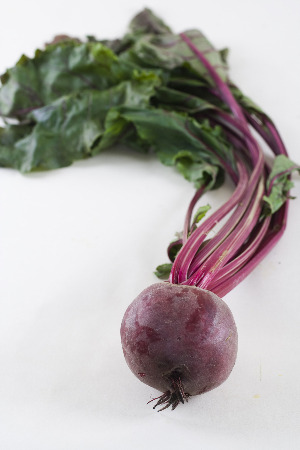 fresh beetroot with leaves
extra virgin olive oil
vinegar
salt
optional - squeeze of lemon juice
Preparation
You need to choose fresh and tender beetroot (baby beetroot are best).
Cut the roots off and discard, then cut off and keep the leaves.
Wash the beetroot well, without removing the skins.
Add the beetroot to a large saucepan of boiling water.
Let the beetroot boil for about 30 minutes or until tender.
In the meantime clean and wash the green leaves with their stalks.
Add the leaves to the boiling water for just a couple of minutes until they wilt.
Drain the beetroot and rinse under cold water.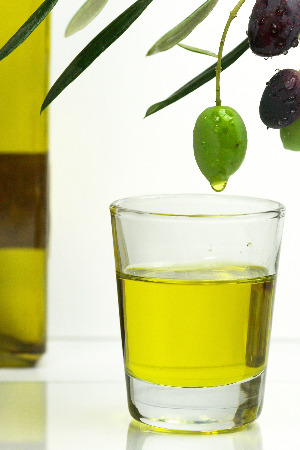 Peel the skins off the beetroot. This is quite easy, most of the time it will just come away in your fingers as you rub at the skin.
Slice the beetroot.
Roughly slice the leaves into smaller pieces.
On a plate place the greens in the middle and then place the beetroot all around the sides.
Dress it with olive oil, vinegar and salt.
Serve at room temperature.
This salad goes very well with Skordalia.
Kali Orexi - Bon Appetit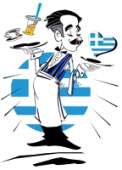 Return from Beetroot Salad for another Greek Salad Recipe