CHICK PEA CASSEROLE - REVITHIA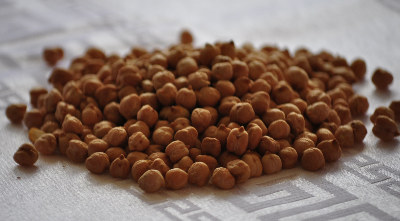 Chick pea casserole - Revithia is one of Greece's most popular legume dishes.
This recipe makes healthy eating easy, and will be loved by old and young. My children love this recipe, it is like the Greek version of baked beans.
The health aspects with peas and legumes are well known, from high fibre to full of vitamins.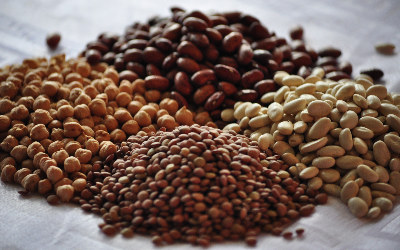 This chickpea recipe is great to make a big batch up and store portions in the freezer for a quick health food meal when you are in a hurry.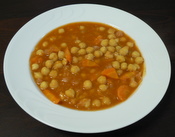 Ingredients

280g dried chick peas
160ml olive oil
1 large onion, finely chopped
2 carrots, finely chopped
2-3 cloves garlic, chopped
1 stick celery and leaves, finely sliced
3-4 tablespoons tomato puree,
diluted in 500ml chick pea cooking liquid,
1-2 teaspoon sugar
salt and pepper
Preparation
Clean through the chick peas. Place them in a bowl with plenty of water to cover and leave to soak overnight.
Next day, strain the chick peas and rinse clean under cold water.
Place the peas in a saucepan, cover with plenty of water and bring to the boil.
As it boils, skim the white foam off until it comes clear.
It is important to do this part so that the chick peas will not be bitter.
Cover and boil until almost soft, which is about one hour.
If you like you can use a pressure cooker at this stage, which will only take about 15 - 20 minutes.
Drain the chick peas, reserving the cooking liquid.
In a saucepan, heat the olive oil and fry the onion and garlic until golden.
Add the chick peas and the rest of the ingredients.
Stir all in together, then cover and leave to simmer for about 45 minutes or until the chick peas are very soft.
The sauce will have thickened.
As with many of these dishes, serve with some feta cheese, olives and fresh bread.
Kali Orexi - Bon Appetit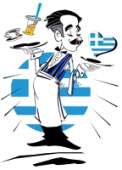 Return from Chick Pea Casserole for more Legume Recipes