Lentil Soup - Fakes Soupa
This is a wonderful vegetarian lentil soup that just makes healthy eating so easy.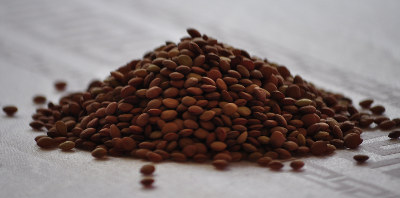 Lentils are one of the most versatile of all the legumes. There are so many ways to use them in meals, once you know how to cook lentil you can use them in salads, soups, as a filler in sauces and as a base for non meat burgers.
The health eating aspects with beans and legumes are well known, from high fibre to full of vitamins.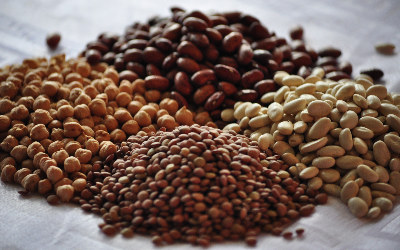 This is a great recipe to make a big batch up and store portions in the freezer for a quick health food meal when you are in a hurry.
Ingredients
280g green lentils
400g tin of tomatoes
4-5 cloves garlic
1 onion, finely chopped
2 sticks celery, thinly sliced
2 medium carrots, finely chopped
150 ml olive oil
1 tablespoon tomato paste
1 tablespoon dried oregano
1 bay leaf
salt and pepper
1 1/2 litre water
Preparation
Rinse the lentils well in cold water.
Put the lentils in a saucepan, cover with plenty of water and bring to the boil. Boil for 3 minutes and then strain.
In a large saucepan, heat the olive oil and add the onions and garlic. Fry until golden.
Add the lentils and the rest of the ingredients to the saucepan.
Cover and let simmer for about 40 minutes. Check to see if the lentils are soft.
You can add more water if you prefer a more watery soup.
Some Greeks like to sprinkle a little vinegar over their soup on the plate. I always add vinegar (just a normal vinegar), I love the way it enhances the flavour, but not everybody does, so if you are to try this, start with a little bit and go from there.
In Greece this lentil soup will be served along with plates of feta cheese on the table, a plate of olives and lots of fresh crusty bread.
Kali Orexi - Bon Appetit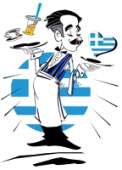 Return from Lentil Soup for more Legume Recipes