Boneless Pork Chop Recipe with Leeks
Hirino Me Prasa
This boneless pork chop recipe with leeks is a wonderful way of serving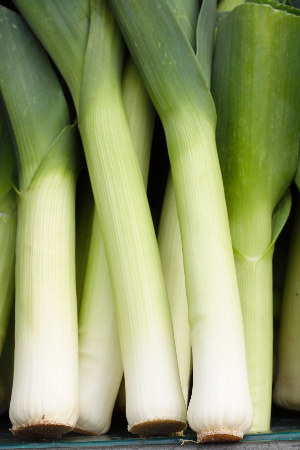 pork, a delicious tender meat, teamed up with leeks which add a subtle flavour to this dish.
You can either use boneless pork chops, or pork loin in this recipe.
Ingredients
1.3Kg Pork, boneless
1.9kg leeks
2 medium onions
160g butter
1 tablespoon tomato paste
salt, pepper
Preparation
Clean and wash the leeks. Cut into 4 or 5 pieces.
Put the leeks in salted boiling water and boil for 1 minute. Drain them.
Cut the meat into portions, and salt and pepper it.
Peel and finely chop the onions.
Put the butter in a saucepan to melt and add the meat. Half fry the meat portions.
Add the onions to them to saute.
Dilute the tomato paste in 2 teacups water and add to the meat.
Add 1 teacup more water as well, cover and simmer for about 1 hour.
Then we need to add the leeks to simmer as well until very soft.
Stop cooking when most of the liquid has been absorbed and its just the butter or a slightly thick sauce left at the bottom of the pan.
Serve.
This boneless pork chop recipe can be made with other meat.
Kali Orexi - Bon Appetit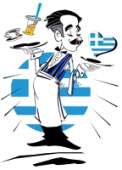 Return from Boneless Pork Chop Recipe with Leeks to Meat Recipes