BEAN SOUP - SOUPA FASOLATHA
This Greek bean soup recipe is tasty and filling. Its a great healthy recipe to use when you want a break from a meat meal.
The health aspects with beans and legumes are well known, from high fibre to full of vitamins.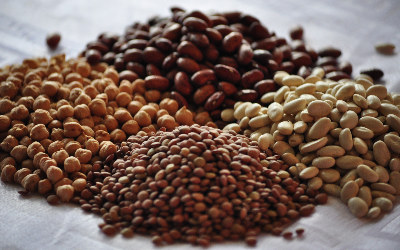 This is a great recipe to make a big batch up and store portions in the freezer for a quick health food meal when you are in a hurry.
Ingredients
3 teacups dried beans
2 medium onions
3 medium carrots
2 sticks celery plus leaves
1 tablespoon tomato paste
1 teacup olive oil
salt and pepper
Preparation
Put the beans in a bowl, cover with plenty of water and leave to soak overnight.
The next day, rinse the beans well with cold water.
Put them in a saucepan with enough cold water to cover and boil for 2 minutes. Drain.
Fill the saucepan with water again, add the beans.
Chop the onions, celery, and carrots and add to the beans, along with the oil.
Cover the saucepan with a lid, bring to the boil and then simmer slowly.
After about 20 minutes, add the tomato puree and salt and pepper. Let it simmer for another 20 - 25 minutes.
Serve hot.
The thickness of the soup depends on the amount of water you add, which you can adjust accordingly.
Kali Orexi - Bon Appetit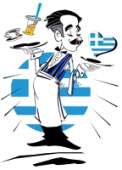 Return from Bean Soup for more Legume Recipes