BEAN SALAD - FASOLIA KSERA
This bean salad recipe is ideal to serve along with one or two other salads, as accompaniments to a main meal.
It is a tasty and filling salad and a healthy addition to a meal.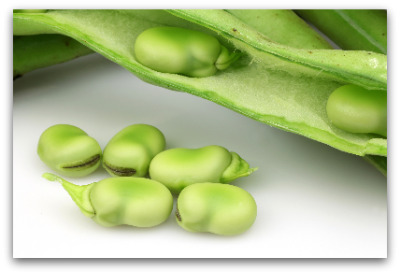 Greeks take the opportunity to include many types of beans in their everyday meals, and using it in salads adds variety to the taste and texture of this dish. Beans are very healthy to eat, and make up a large part of the Mediterranean Diet.
The salad dressing brings out the flavour of the beans.
Ingredients
640 grms dried beans (preferably broad beans)
3/4 teacup extra virgin olive oil
1/4 teacup vinegar or lemon juice
2 teaspoons finely chopped parsley
9 - 10 kalamata olives (or similar)
1 small finely chopped onion
Preparation
Place the beans in a bowl, cover with water and leave to soak over night.
Next day rinse the beans, place the beans in a saucepan with plenty of water to cover and boil them with a pinch of salt until soft.
Drain the beans and place in a salad dish. Add the chopped onion and parsley.
Whisk the oil and vinegar or lemon juice together and then pour over the beans and toss.
Place the olives around the dish and serve.
Kali Orexi - Bon Appetit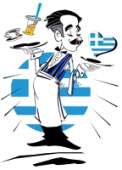 Some more pages of recipes you may like!
Return from Bean Salad for another Greek Salad Recipe